OUR TEAM
Comprised of dedicated professionals who model strong ethics and a collaborative attitude.
Each team member brings his or her individual style and experience to create a positive learning environment. The FCS team members receive specialized training in the Education With Insight philosophy and all hold credentials in areas of their specialties.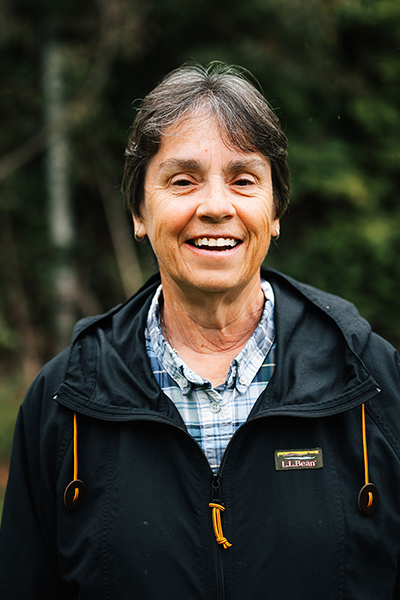 Jeanine Fitzgerald
Founder, Fitzgerald Community School
Jeanine draws on more than 35 years of professional experience to empower teachers and parents to achieve more with children "at risk." With experience as a certified teacher, mental health professional and mother of three grown children, she understands the promise of every child, as well as the diversity of their needs.
Certified Human Behavior Specialist
As a certified Human Behavior Consultant and Specialist, and Owner of The Fitzgerald Institute of Lifelong Learning, Jeanine specializes in research-based strategies in educational leadership, relationship-building, motivation, preventing the factors that compromise the fulfillment of a child's maximum potential and implementing positive interventions in "real life" settings. She understands the daily struggles and frustrations of educators and parents, and honors the "hero within" each individual she has the privilege to work along side.
Speaker, Consultant and Trainer
As a speaker, consultant and master trainer, Jeanine has worked with thousands of children, professionals and parents across the country. The settings have been varied and included keynote presentations for The Child Welfare League of America, The New England Association for the Education of Young Children, The New England Head Start Association, The Vermont Foster and Adoptive Parent Association, The Children's Trust Fund, and The Family Child Care Association of New York State. In addition, Jeanine has taught at the college level and presented on the campuses of The University of Rhode Island, Bryant University, Lyndon State College, and Harvard University. She is recognized on the federal level as an approved trainer in the fields of education, disabilities and mental health.
Author
As an author, Jeanine has published The Dance of Interaction and a national training program entitled Education with Insight. She is currently putting the finishing touches on her second and third books, Educating the Heart and Through the Eyes of A Child. Jeanine has appeared on public television in four states, and currently has air time in her home state of Massachusetts.

Erin Fournier
Head of School
With a Master's in Educational Administration and Management from Fitchburg State University, Erin began her career in education in the public schools. After just a few short years in the system, it became clear to her that she wanted to create an environment where every child felt visible, valued and supported; Where every child had the freedom to learn at their own pace and in the ways that worked best for them; A place that gave children a skill set applicable in the real world; A place where children could be comfortable and feel love and caring from the adults whom they interacted with each day; A strong foundation for future success. In 2014, alongside Jeanine Fitzgerald, Erin was finally able to live out her dream of opening the Fitzgerald Community School. Their independent learning community is the fulfillment of a lifelong vision. They are thrilled to offer families the opportunity to be a part of truly caring, engaging and exciting learning experience! Erin resides in Hubbardston with her family. She enjoys kayaking, shopping, staying busy and enjoying time with friends and family.
Meet Our Learning Coaches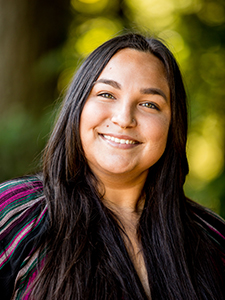 Maria Ravelli
Elementary Learning Coach
Maria has been in the education field for almost 10 years, working with individuals across the spectrum of life, from infancy into young adulthood. She acquired her degree in Early Childhood Education and is currently continuing her education at Worcester State University, with a focus in Early Childhood Development and Psychology. Maria is a Registered Behavioral Therapist, and has experience working with individuals with Autism Spectrum Disorder, teaching functional behavioral alternatives and emotional regulation. During her experience in both classroom and clinical settings, she has developed her teaching philosophy, which is rooted in social emotional learning and mindful teaching.
Maria enjoys camping with her family, spending time with her pets and practicing habits in sustainable living!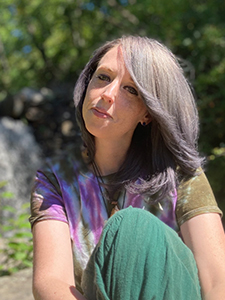 Krystal Perry
Elementary Learning Coach
Krystal is a proud mom of two young boys and has worked with children for over 8 years. As an educator at the GECO Homeschool Co-op, she planned and taught hands-on classes for pre-school and elementary-aged children, exploring topics such as nature and environmental stewardship, as well as providing educational experiences in cultural awareness and diversity. Krystal studied Human Services at Quinsigamond Community College. She has worked in elder care services and loves caring for people of all ages. Her approach to life is that everyone deserves to be heard, loved, and accepted exactly as they are.Krystal loves the outdoors. She finds great joy in adventuring with her boys, exploring new places and making memories. She enjoys camping, hiking, and caring for her ever-growing population of houseplants.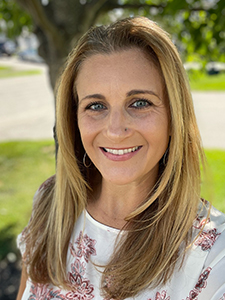 Carissa Seminoff
Elementary Learning Coach
Carissa has been in the early education field for over 10 years. She received her bachelor's degree in Early Childhood Education from Fitchburg State College and has worked with military children as a preschool teacher in Fort Wainwright, Alaska, and then as a library Storytime volunteer in Camp Humphrey's, South Korea. She worked as a preschool teacher at Applewild Preschool Devens, a Reggio inspired nature school in Massachusetts, for the past 4 years, and discovered a passion for child led, nature-based learning and the benefits of emergent curriculum. She is children's yoga certified and helped to develop and implement a yoga and mindfulness curriculum during her time there.
In her off time, Carissa spends her days with her two children and husband and enjoys yoga, bike riding, hiking, crafting and reading.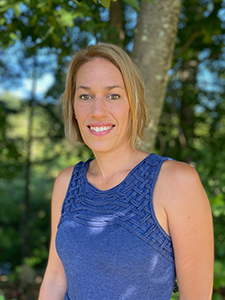 Mindy Kotsopoulos
Elementary Learning Coach
Bio coming soon!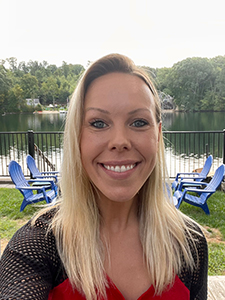 Jacqui Pugliese
Preschool Learning Coach
Jacqui began studying Early Childhood Education in highschool which inspired her to work with children. She became Lead Teacher certified and ran a Toddler room and later, an Infant room. From daycare to nannying and working at an afterschool program, Jacqui has over 10 years of experience working with children between the ages of infancy – middle school.
As a mother of two boys who have attended The Fitzgerald Community School, Jacqui has attended many of Jeanine's, Parent with Insight trainings and strongly believes in the power of positive communication to build confidence in children.
In her free time, Jacqui enjoys hiking, camping, boating, and balancing on her balance board. She also enjoys writing children's stories which she hopes to one day publish and spread positive messages to young children.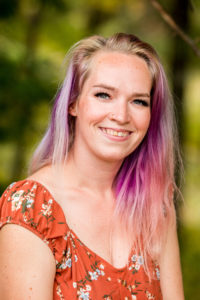 Heather Byczkowski
Preschool Learning Coach
Heather began studying early childhood education in her junior year through a two-year "Child Study" course offered at her high school. Through this program she had the opportunity to study toward and earn her EEC preschool teacher licensing, and she began working in a small childcare center soon after graduating in 2007. During her time at this center, Heather attended early childhood courses at local colleges, furthering her EEC credentials. After a few years, Heather took some time off to start her family and raise her babies. While at home, she babysat and nannied for several different families with whom she still has wonderful relationships. As her children grew older she knew she wanted to get back into the classroom, and with some life experience under her belt she now had a clear vision of the type of environment she wanted to contribute to. The Fitzgerald Community School aligns closely with Heather's own personal teaching philosophy, with honoring children at the core of all she aspires to do.
In her free time Heather enjoys being in nature with her family, caring or her many houseplants, reading, and painting then hiding kindness rocks for others to find!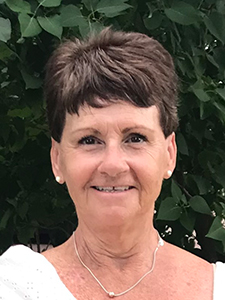 Susan Lavoie
Preschool Learning Coach
Susan holds an Associates Degree in Business, as well as a Montessori Diploma for Preschool/Kindergarten from North American Montessori Center. With 20 years of experience teaching in Montessori Schools, she has attended many trainings and workshops presented by Jeanine Fitzgerald. Susan is excited to be a part of the community.
Susan lives in Worcester with her husband, John. She has two grown children that are her heart.
Her passion for teaching directly correlates to the birth of her twins. She wanted them to think out of the box, have a strong sense of self and learn in a way that was unique just to themselves.
All children have unique gifts and qualities that will be observed and fostered, helping them to be confident in their abilities and learn at a pace that suits themselves and brings them joy.
Susan is patient, kind and loves children. Her hobbies are reading, cooking, listening to country music, singing, dancing, nature, kayaking and spending time with her family.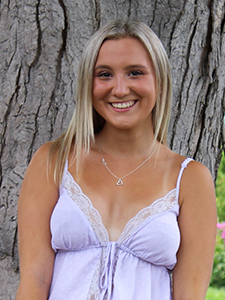 Kelsey Armstrong
AfterCare Coach
Kelsey has worked alongside children of all ages most of her life and has truly found her passion in making a positive impact in their lives. She has worked as a full-time nanny and has loved building such strong rooted connections with each child and family. Kelsey is currently studying Communication Sciences and Disorders at Worcester State University, as well as pursuing a minor in Children and Family Studies in hopes of one day becoming a Pediatric Speech Language Pathologist and even potentially going on to become a Feeding and Lactation Specialist in the NICU. As a child, Kelsey attended Montessori school K-5 where she truly found her community. She quickly began to love the Montessori core values such as independence, self-reliance, kindness, and intrinsic motivation, and is so happy to carry these values with her. She is beyond excited to join the FCS community and is looking forward to building new relationships and connections!
In her free time, Kelsey loves to spend time with her 2 dogs. She enjoys baking, going to the gym, spending time outside and overall, just having fun with family and friends!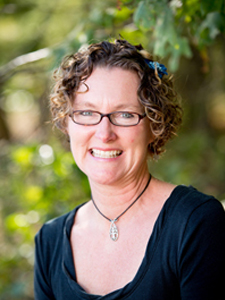 Amy Crossin
Art Specialist
Amy holds a B.F.A from Anna Maria College where she majored in Fine Arts and minored in Education and Psychology and received a Master's in Expressive Therapies from Lesley University. She left a career in the non-profit sector to raise her family, but continued to work as an artist and hold volunteer positions focused on education and teaching. When her two daughters were school age, she became a pre-school teacher.
Amy is the founder of a home-based art program called The Parading Palette, where she introduces children to the great art masters through play, stories, and art projects. She lives in North Grafton with her daughters and husband, Dan.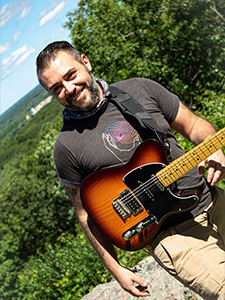 Mike Hutchinson
Music Specialist and Assistant Learning Coach
Mike is a musician/multi-instrumentalist from Holliston, MA. With over 20 years of experience playing live and teaching music, he has built my career providing entertainment and teaching students locally. Mike has a strong knowledge of music theory and composition, which he loves to share with the children; teaching and learning, as well as inspiring. Mikes goal as a musician is to share, encourage, and introduce music of all kinds to the community.
Peggy Hoime
Wellness Coach
With a background in Elementary and Special Education, Peggy spent many years working with children who were labeled as having an inability to learn and function in a regular classroom. She has spent over 40 years telling young people to not let anyone tell them that they can't learn or achieve what they desire in life. Because of the amazing results she had with children, who were thought to be behind in their emotional and educational abilities, Peggy was asked to speak at Teacher's Conventions and Parent &Teacher Associations on how to motivate children, not only to learn, but to thrive. After moving to New England, Peggy enrolled in Education with Insight through the Fitzgerald Institute and became a certified Master Trainer. She does parent coaching, as well as professional development for educators in order to teach others how to honor children for all the wonderful gifts they possess. In her free time, Peggy loves to travel and engage in outdoor adventures with friends and family.
Judi Zalles
Director of Kesher Nevatim. Passion, experience, perspective, partnership, and purpose are at the core of her work to support and empower students, educators, program directors and Boards. Above all else she is an advocate for our children: honoring their uniqueness and the special time of childhood. She has a diverse experience and range of perspectives gained through varying roles in the private sector, Head Start, college instruction, Montessori Teacher Training, ECE advisory councils, Board memberships, workshop and conference presentations, and private consulting and coaching.
Jackie Downing
Early Childhood Educator, Center Founder/Director with 27 years of experience. Assessed preschools in accreditation process with the NAEYC for eight years, helped build a few playgrounds, chaired various early childhood organizations and taught pediatric first aid. Still enjoying the profession!
Brooke Giroux
Marketing Director for Giroux Electrical Contractors, Inc. with over 15 years experience in marketing, from startups to corporate. Her passion for entrepreneurship developed at an early age as she watched her parents run a business importing gourmet Italian food. She built on that foundation by attending Babson College and working at two startups before moving into the corporate sector. Throughout her career she has developed anything from branding strategies to lead generation campaigns. Her passion now lies in growing the electrical business her husband has built over many years. Outside of work Brooke enjoys activities related to health and wellness including bike riding and cooking with her husband and their two young children.
Dr. Casey Gauthier D.C.
Dr. Casey began practicing chiropractic care in 2012. His involvement in the industry began in 2002 as a patient. Through receiving regular chiropractic care he recognized his true calling in life and was inspired to pursue his Doctorate in Chiropractic degree. He brings an amazing dynamic to his work that provides an increased capacity to serve the community through the most modern advances in chiropractic care.
Johanna Booth-Miner
Johanna is the owner and director of Live & Learn Early Learning Center in Lee, NH. For 45 years through Live & Learn she has worked to meet the needs of and develop an educational partnership among family, Live and Learn Early Learning and the community that works together to maximize the potential of each child. This NAEYC accredited program is a nature based place based early care and education program.
Johanna has always been active in the professional organizations for Early Childhood professionals, serving 13 years as President of The Alliance for Better ChildCare and now is the Past-President of the New Hampshire Association for the Education of Young Children, (NHAEYC). Johanna is NH Credentialed Master Professional Workshop Trainer, Mentor Consultant and holds a BS in ECE. Her areas of professional interest and expertise include teacher education, STEAM and nature based training, early care social and emotional development and curriculum.
Suzan Cullen
Sue has been a passionate public educator in Massachusetts for 36 years. She began her career teaching reading to young children. Sue evolved into teaching graduate courses that promoted educators to enhance their skills. She loved this work knowing she was reaching even more kids through her adult students.
Sue progressed into administration and became the curriculum director in both Northbridge then Blackstone Millville before moving to Assistant superintendent and then Superintendent of schools in North Attleboro, MA, a title she held for seven years. Sue was the first woman superintendent for the town. She served on many local and national boards, always focusing on enhancing the educational experiences for both adults and children.
Sue is the proud mom of two grown children and has eight wonderful grandchildren. Three of whom have attended the Fitzgerald Institute and made amazing progress. Her exposure to the way the "Fitzin" community educates their children impressed her and she is thrilled to serve on the Board of Advisors.
Sue and her husband recently retired and live happily on Baboosic lake in New Hampshire.
Karim El- Gamal
Bio Coming Soon!